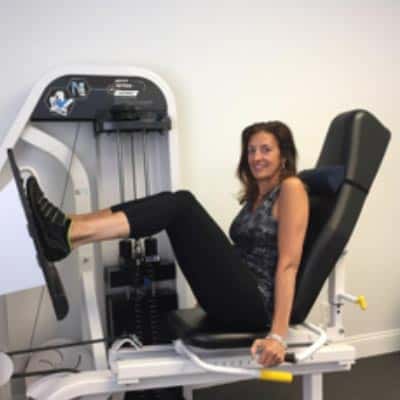 Impressed by a patient's results, Gail came to Loyalty Fitness to try the workout for herself.
As a physician specializing in Internal Medicine, I see many middle-aged and older patients who suffer from sarcopenia or aged related loss of skeletal muscle mass muscle, and its health-related consequences. These consequences include an adverse effect on metabolism causing weight gain and the weakening of bones leading to osteopenia and osteoporosis.
As part of my patients' regular work up, I routinely perform sophisticated testing which precisely measures their body fat and muscle mass. One patient, a 64-year-old female, had this test done before and then 6 months after beginning a Super Slow Strength Training program at Loyalty Fitness. The results were extremely impressive, with a measurable increase in lean muscle in all of the patient's limbs as well as her core.
I am totally sold on Loyalty Fitness and its unique and scientifically proven method of gaining strength and building lean muscle mass, both for myself and my patients!
Very impressed by these results, I came to Loyalty Fitness to try the workout for myself. I found Super Slow Strength Training sufficiently difficult to build muscle, but also safe enough to be performed by virtually anyone, regardless of age or physical limitations. Moreover, as a busy physician, I appreciated that I could get a challenging and effective full-body workout in less than 30 minutes without even having to change out of my work clothes.