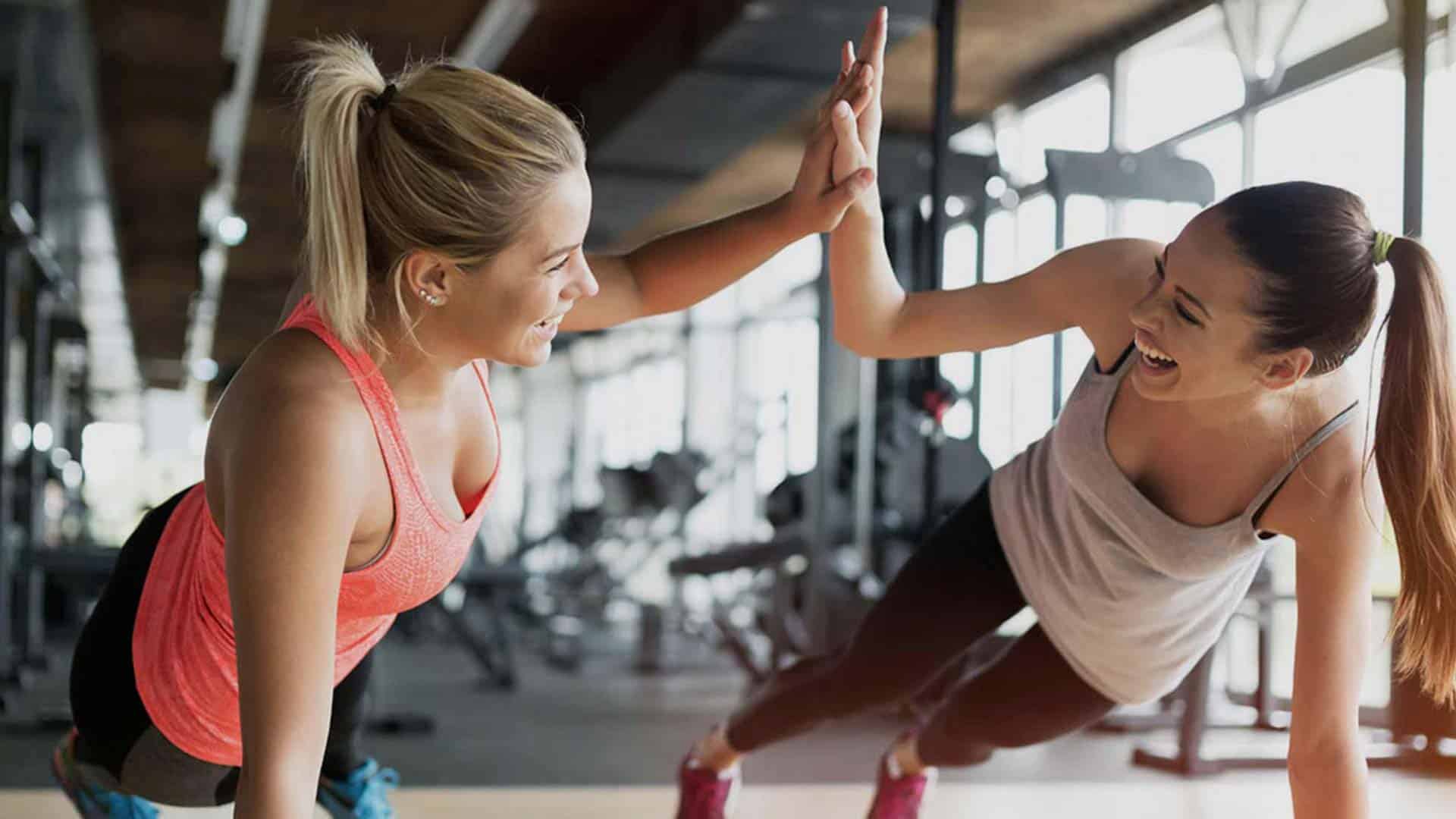 At Loyalty Fitness Our Clients Are Family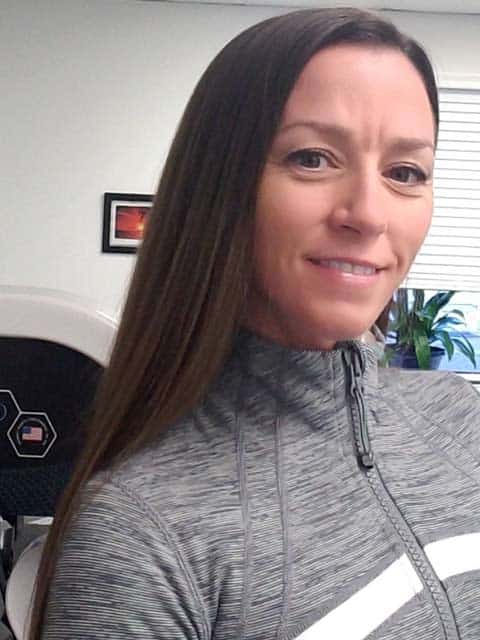 Mindy Boyd
Owner | Trainer
Mindy Boyd, founder and owner of Loyalty Fitness, has been passionate about fitness and nutrition her entire life. She began weight training early on and found she loved it. Working in the mortgage banking industry for many years demanded long hours in the office, but she always made time for regular weight training sessions at the gym at 5:00 am before her work day started. This lifestyle was contagious and soon she had fellow co-workers joining her at the gym before work.
In 2004, Mindy decided to leave her hometown in MI and make the move to the warm weather and outdoor lifestyle of San Diego, CA. The 2008 fiscal crisis happened, which was a blessing in disguise, as it prompted Mindy to say goodbye to the mortgage industry and to look around for another career where she could pursue her passion for fitness. She discovered The Perfect Workout, a super slow strength training company, and began working there as a Facility Manager and personal trainer. She was quickly promoted to Regional Manager for the Southern CA Region and was fortunate enough to be mentored by the founder of The Perfect Workout, Matt Hedman, recognized as a national expert in super slow strength training. Among other accomplishments, Mindy was instrumental in expanding TPW's super slow strength training certification program and over the past 10 years she has certified hundreds of trainers. In 2015 she assisted in the expansion of TPW to the East Coast and was then named Regional Manager of the Northeast region.
Following the company's decision to transfer its resources to other areas of the country, and because of her commitment to the power of super slow training, Mindy decided to make another leap and start her own company in Syosset, NY and Greenwich, CT. She named her company Loyalty Fitness in honor of the many clients who have enthusiastically supported her and for her loyalty to them. Mindy is excited and energized by this venture to help people live healthier happier lives.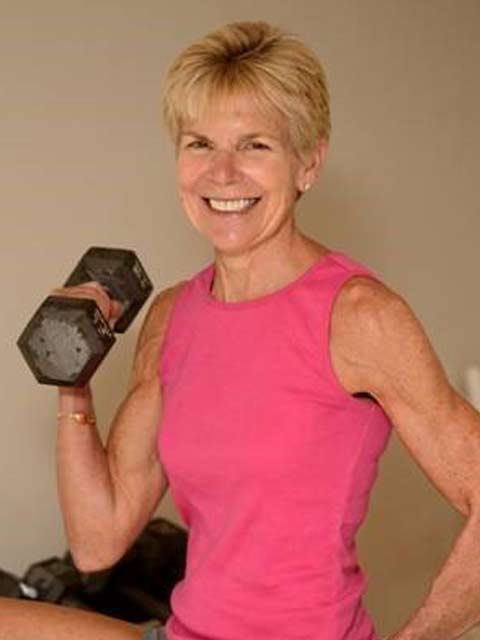 Jean Betz
Trainer
Jean was born with a passion for sports, fitness and an active lifestyle which has only increased with each passing decade! Along the way, she has played pretty much every sport and embraced every exercise craze to come down the pike ~ running more races, logging more miles and lifting more weight than she cares to think about!
Born and raised outside of Baltimore, Jean attended law school in Washington, D.C. and eventually settled there with her husband to practice litigation. After 15 years, she downshifted her legal career to focus on raising their daughters, still making sure she found time to run, swim, bike, practice yoga, go to boot camp and strength train at the gym. In 2008, she and her family moved to Westchester and Jean became a certified personal trainer so she could train people in her home gym while keeping an eye on her high schoolers. This career proved to be the ideal way to share her extensive knowledge and experience in the field of exercise, not to mention her enthusiasm, with others and she has enjoyed working with many clients of all ages and levels of fitness, from teenagers to octogenarians and everyone in between.
But even though she thought she had tried everything, Jean was blown away after her first 20 minute super slow weight training workout ~ it was hands down more efficient and effective than all those classes, machines, cardio equipment or anything she'd experienced. Not only does it produce superior results in less time, it reduces the physical and mental fatigue, not to mention the wear and tear on the body brought about by endless hours in the gym. And that's just as true if you've NEVER worked out ~ it's the perfect fit for literally everyone, man or woman and regardless of your age and physical condition. Jean is excited to be embarking on this newest phase of her fitness journey at Loyalty Fitness and is looking forward to helping her clients get stronger and healthier!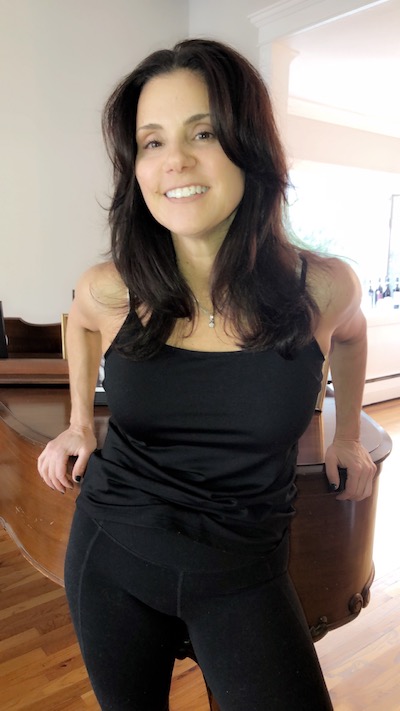 Lisa Maglaras
Trainer
Lisa has a strong passion for fitness. She believes that exercise is the single best thing you can do to keep yourself healthy and strong both physically and mentally. Her philosophy is a strong mind, body and spirit contributes to an overall healthier lifestyle.
Very competitive in all aspects of her life, she is always striving for her personal best especially when it comes to leading a life of health and fitness. As an athlete her whole life, weight training and working out are part of her daily routine. A competitive tennis player growing up she received numerous accolades. Born and raised on the North Shore of Long Island, Lisa has the luxury of a seashore lifestyle. During the warmer months you will find her kayaking, swimming, playing tennis or jogging along the beach with her dog. Lisa is outgoing, energetic and health conscious which resonates to her three children. Her favorite sport is ice hockey, which she played outside as a child on a pond with her brother. Outside her world of physical fitness, her passion is photography, which she studied in college. Lisa says you have not seen the essence of a subject until you capture it through a lens. Her unique photographs are hanging throughout her home. For years she was an accomplished restaurant owner of fine Mediterranean cuisine. The responsibility of being an entrepreneur has enhanced and contributed to her abilities of time management, business skills, and professionalism.
Excited to be training at Loyalty Fitness, Lisa is eager to share her accumulated knowledge with her clients, and to motivate and inspire them to achieve their health and fitness goals.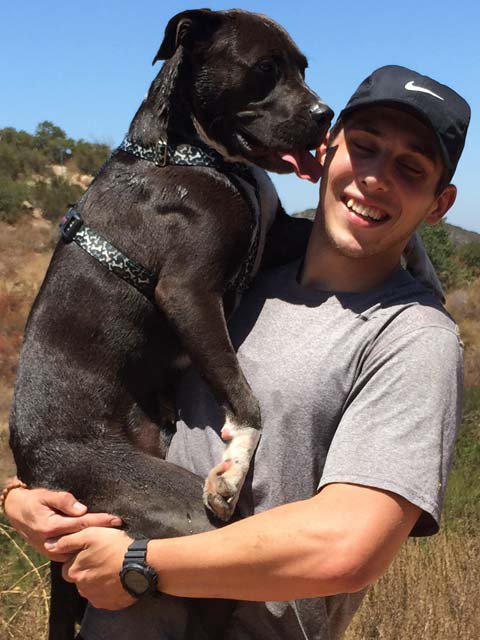 Che Trayfors
Trainer
Che was born in Glendale California but raised in Westchester County, New York. He has always been very active in sports, outdoor activities and having fun with friends and family. In High School, his go-to sports were football and basketball. He continues to find great joy in playing both recreationally to this day.
After graduating, not sure what career path to pursue, Che got right to work at a local five-star French bistro. Undaunted and always enthusiastic, he started bussing tables, then waiting tables and soon after was managing and tending bar. His meteoric rise is a testament to his warmth and charm. His genuine caring and compassionate personality make him truly a "people's person" and it is precisely these innate qualities that make Che a perfect fit for the Loyalty Fitness Team.
Che is certified in Loyalty Fitness's Super Slow Motion Strength Training Method and continues to receive exemplary kudos from clients and teammates alike. He is dedicated and doggedly determined to share Loyalty Fitness's highly effective and time-efficient methodologies. Che inspires others to join him in his very personal journey where quality of life, love, success and happiness are driven by his sincere dedication to health, fitness and wellbeing .
Che is also ACE certified and is pursuing bachelor's in Health Science and Sports Medicine. He is always curious, always learning and always happy to share his knowledge and expertise along the way.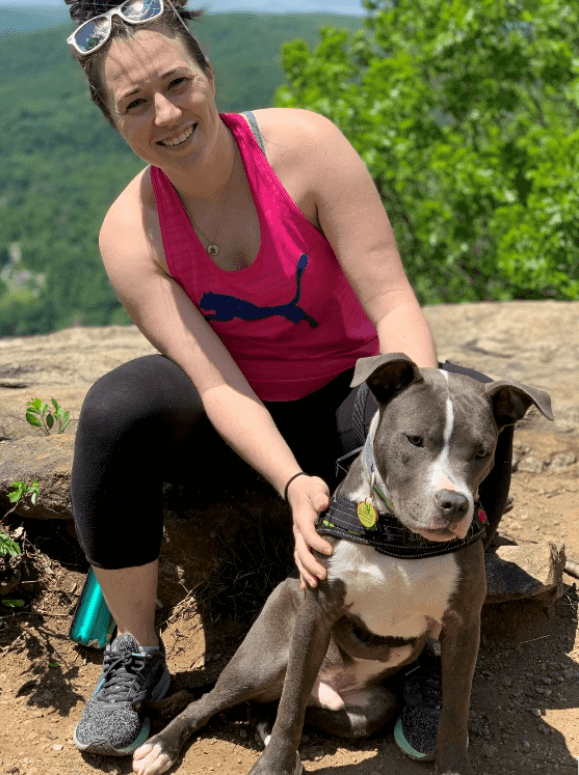 Samantha Henson
Trainer
Samantha was born and raised in Buffalo, NY. Always active and athletic growing up, she ran track, played soccer and swam among other sports. After high school, she attended college where she enrolled in ROTC, which led to a decision to enlist in the US Army. Samantha served in the military for eight years, ultimately achieving the rank of Sergeant. Stationed at many posts domestically and abroad, Samantha found her Army training to be invaluable in many respects. It was an active and adventurous life, requiring a high degree of physical fitness, alertness and the ability to respond quickly to changing conditions, skills she relies upon daily!
Thereafter, Samantha attended the University of Buffalo, obtained a degree in science and began working as a Sleep Technician at Danbury Hospital, a position she found very rewarding as she enjoys getting to know and working with people. In addition to her own athletic endeavors which currently involve running and weight training, soccer, and hiking, Samantha also finds time to coach kids' soccer and swimming.
Samantha is excited to be a part of the Loyalty Fitness team, as it is a perfect match for her abilities and interests. She enjoys helping people of all ages achieve their potential, especially in the area of health and fitness, and finds that LF is uniquely positioned to do exactly that!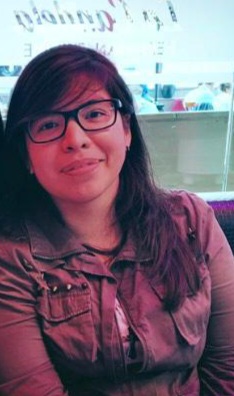 Kimberly Fuentes
Trainer
Kimberly is from Long Island, NY. She is Salvadorean and has six siblings along with a wonderful niece and nephew. In addition to being a personal trainer, she also works for a local family-owned furniture manufacturing company that she has been with for over 8 years. Not only does she love helping people in their fitness journey but also helping small businesses grow. She loves spending time with her family, whether it's going to the beach or just hanging out and talking.
Kimberly started getting into fitness once she began her own personal weight loss journey. She became a personal trainer because she is passionate about helping people achieve their health and fitness goals. She also strives to give them a different perspective on fitness as something you GET to do, rather than HAVE to do… and you can have fun while doing it! Kimberly's interest in the super slow strength training method led her to Loyalty Fitness where she loves working with her clients!
She is honored and thrilled to be a part of the amazing Loyalty Fitness family!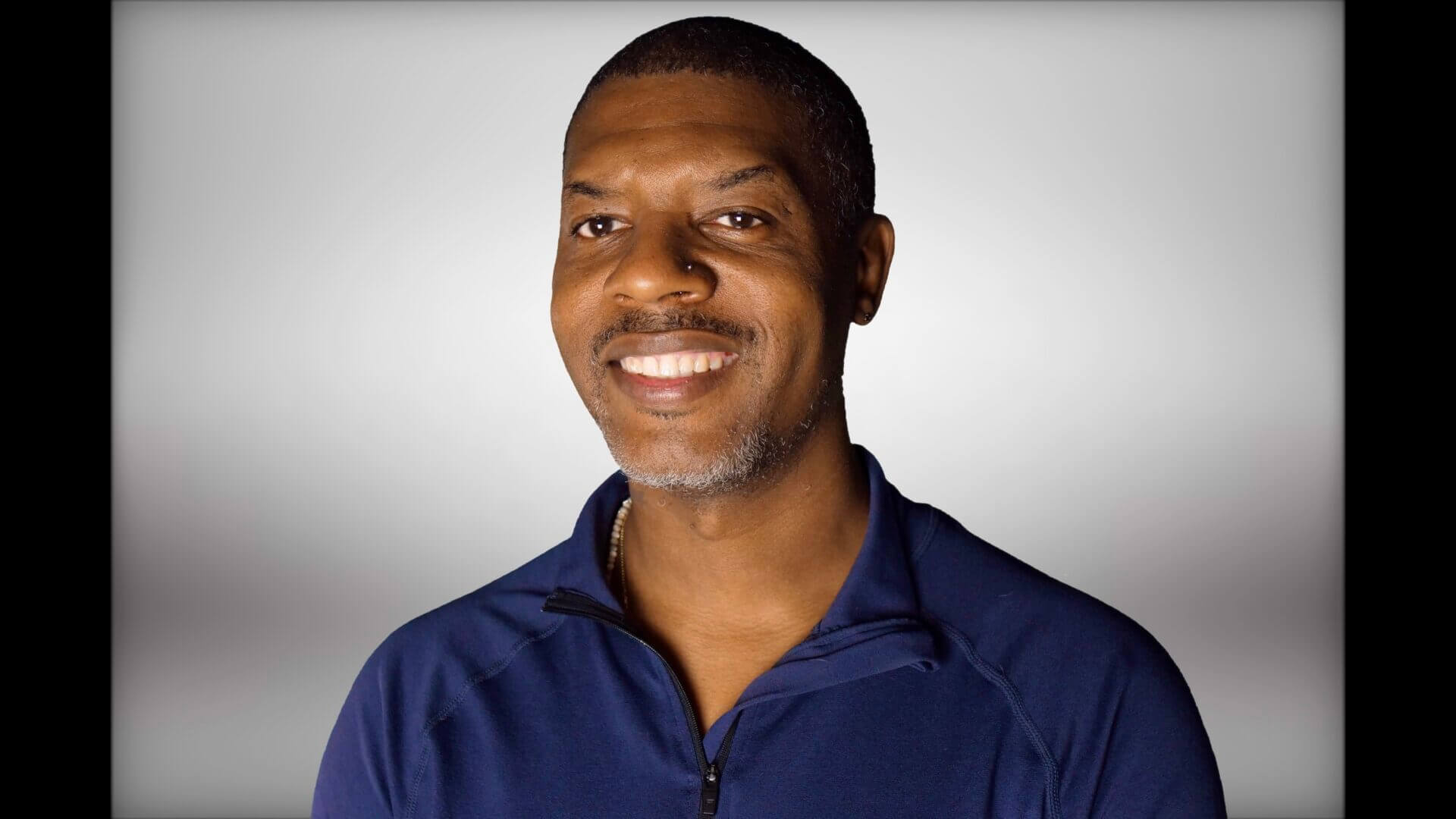 Michael Shyne
Trainer
Michael was born and raised in Brooklyn, NY. He moved to Westchester NY when he was 19 years old and studied Psychology at the College of New Rochelle. He worked in the membership department of the White Plains YMCA for about seven years so exercise and community have been a priority for him for quite some time. Along with being a personal trainer, Michael is also a Holistic Health Coach, Medical Qigong instructor, co-owner of The Healing Collective- a holistic wellness center located in White Plains, NY, and manager of his and his wife's beautiful crystal boutique. He enjoys music, collecting rare crystals, videography and being of service to others.
Michael's passion for helping others is what started his journey as a personal trainer. His wife signed up with Loyalty Fitness as a client in September 2021 and she would always come home after her sessions and comment on how great she felt. She raved about the full-body routine and the results that she was getting from the unique super slow workouts, but the thing that really stood out to him was that she loved the energy of the place. She loved that all the trainers were pleasant, patient, and supportive. Michael felt like he already knew everyone before he even started working at Loyalty Fitness- they were like extended family.
As a Holistic Health Coach, one of the things that Michael reiterates to his clients is that exercise is one of the key facets to good health and overall quality of life. He stresses the importance of consistency in order to truly reap the benefits of exercise, which most people find challenging. Because of that, Michael thinks of himself as an accountability partner and an essential part of his clients' daily support system- not just a trainer that they come in to see once or twice a week.
Michael loves being part of such an incredible team here at Loyalty Fitness that genuinely cares about helping others achieve their specific health goals. He hopes to add a feeling of ease and comfortability to all of his clients- making each workout fun, but challenging.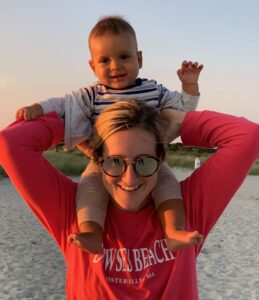 Kelsey Mack
Executive Assistant
Kelsey has a lifelong passion for health, nutrition and fitness, and has been an outdoors enthusiast from a very young age. She has always been extremely active in various sports/activities and appreciative of human physiology and its capability.
She studied Biology at Goucher College in Baltimore, Maryland where she competed in both Division III basketball and DIII cross country, setting a school record on its home course. Upon graduating, Kelsey pursued her passion in wellness and helping others. She has been coaching and training people of all ages and fitness levels for the past decade. She coached middle school and high school basketball and cross country at Sacred Heart in Greenwich, CT for four years while also working in Norwalk, CT for Mindy (Loyalty Fitness founder/owner) from 2016-2018 for a super slow strength training company founded in California.
When that company closed down its studios in CT and NY, Kelsey took her clientele and started training at Anytime Fitness in Norwalk. Soon after the COVID pandemic began, two events triggered a venue change: Kelsey became pregnant and all CT gyms closed, so she transitioned her in-person training to virtual training. Her sweet son, Quincy, was born in December of 2020 and she has continued with the virtual training which allows her to be home with him.
Mindy and Kelsey remained close ever since their paths crossed in 2016, and in May 2021 Kelsey joined the Loyalty Fitness team as Mindy's Executive Assistant.
Kelsey is honored to be a part of this amazing team and company and is committed to helping Loyalty Fitness change and improve as many lives as possible!
To The New You
We're ready to help you along the way. If you'd like more information, contact us today and one of our expert trainers will be in touch to set up your first session!